HAMEC Secures Hayter as Client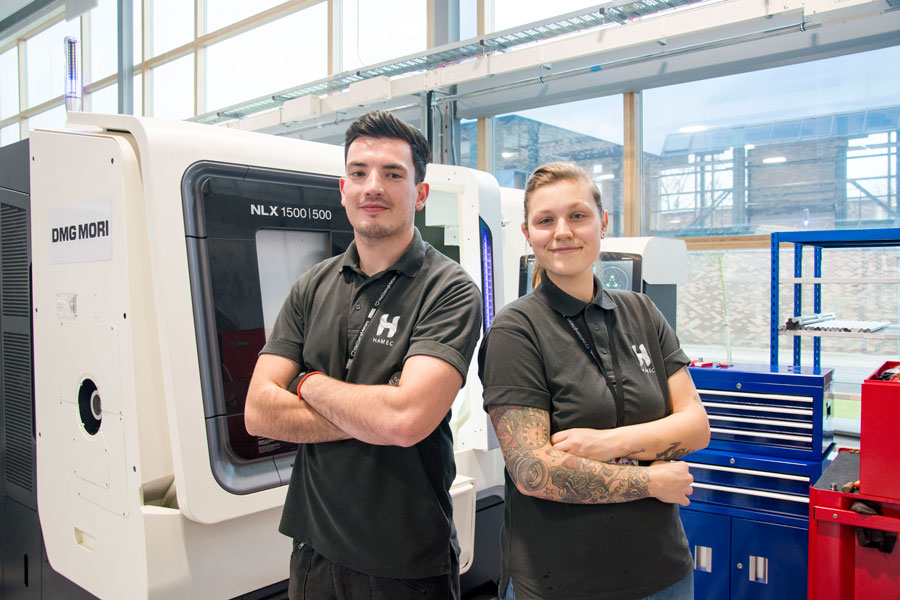 Harlow College's Advanced Manufacturing and Engineering Centre (HAMEC) have won their first commission; producing bespoke parts for Hertfordshire-based company Hayter.
Founded in 1946, Hayter are a product and design company specialising in premium quality lawnmowers.
Production of the part will run for many months, providing Engineering students with the opportunity to work on the state-of-the-art CNC lathes, making use of the very latest computer technology.
CNC Machinist Ben Ryan said: "We are still in the development stages with setting up the commercial aspect of the Centre but this first production part is a big step in the right direction for Harlow College."
Level 3 apprentice Lucy was the first student to learn the layout of the CNC machine. "The older machines were all manually operated, whereas now you have the ability to set up and programme machines to suit big and small production with high levels of accuracy and speed. This is an exciting time to be part of Harlow College."
During the upcoming months the students will be developing various products on the CNC machines. "You have so many capabilities on these CNC machines" Lucy added.
HAMEC is in high demand after more clients have expressed an interest in working with the Centre. Ben said: "Three out of the five machines will be used for commercial use and the other two will be used for training purposes."